Easy processing for highest demands
High temperature thermoplastics, like PEEK, TPI, and PAI, are becoming more popular for demanding applications that require mechanical, thermal, and insulating properties. These polymers can be mass-produced at a relatively low cost because they are melt-processable, such as through injection molding.
BIEGLO, located in Hamburg, Germany, is the official distributor of AURUM™ Thermoplastic Polyimide from Mitsui Chemicals. They have collaborated with BOY, a global manufacturer of injection molding systems, to demonstrate that AURUM™ TPI can be easily converted into complex, low-tolerance shapes and parts.
A team from Mitsui Chemicals and BIEGLO conducted several trials in the spring of 2022 at Dr. Boy's application technical center in Neustadt-Fernthal, Germany to show how AURUM™ TPI can be processed on conventional injection molding machines. BOY offers a wide range of servo hydraulic injection molding machines that work precisely and economically, with clamping forces from 63 kN up to 1,250 kN.
AURUM™ TPI can be injection molded like any other thermoplastic material, except for requiring special high temperature equipment and processing temperatures up to 450°C. AURUM™ TPI is a thermoplastic polyimide that combines high heat resistance with excellent sliding and mechanical properties, making it ideal for applications that require superior tribology in high temperature environments.
Additionally, it has high dielectric strength and low dissipation factors at various frequencies, making it an ideal insulator for electrical applications.
AURUM™ TPI is processable by common production procedures, such as injection molding and extrusion, and is suitable for coating methods, particularly powder coating. It also has excellent radiation resistance and low outgassing, making it ideal for vacuum and aerospace applications.
BIEGLO GmbH and its subsidiary BARplast LLC specialize in selling various high-performance polymers, including PEEK, Polyimides, PBI, PAI, and others, in various forms such as powder, granules, rods, tubes, sheets, films, and finished parts.
BIEGLO GmbH will be exhibiting at the K-Show, and interested parties can meet us at Hall 8a booth B33. For more information, interested parties can visit our website at www.BIEGLO.com or www.Polyimide-shop.de.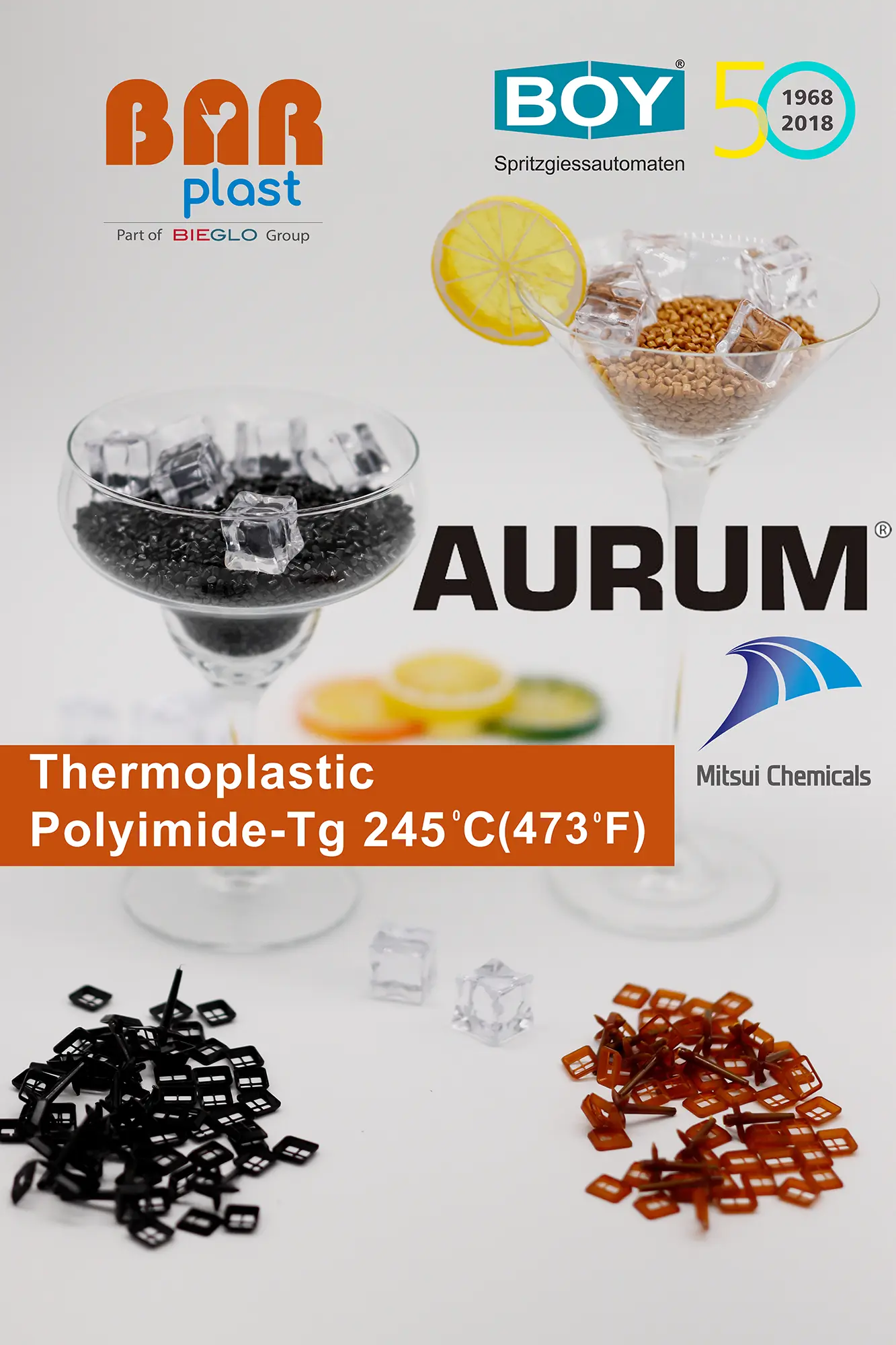 Easy processing for highest demands